SERVICES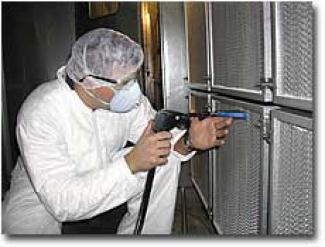 Complete Clean room and Clean zone site validation, testing and certification services.



Particle count test for clean room cleanliness classification.


Hepa filter integrity test.


Determination of Air change rate.


Clean room recovery test.


Air flow pattern testing in clean rooms and clean zones.


Checking and mapping of

Light intensity.
Ultra violet Intensity.
Temperature and RH.
Vibration.
Sound level.



Re-engineering of Clean rooms and air filtration equipment.


Air balancing and Pressure balancing of clean rooms.


Technical consultancy for Air filtration process.
All the above services are carried out by our associate concern M/s. Filcons India. For complete details please visit
www.filconsindia.com
Particle Counter
Light Intensity Meter
UV - Intensity Meter
Temprature and RH
Hot Wire Anemometer
Vibration Meter
Sound Level Meter
Photometer
Aerosol Generator
Vane Type Anemometer